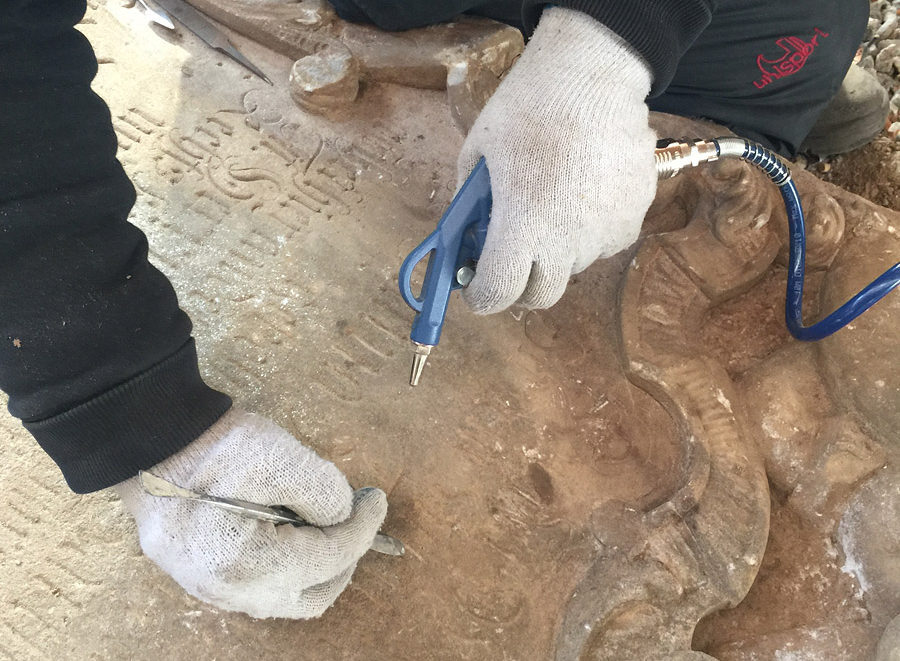 Despite difficult weather conditions and heavy snow, the cemetery is constantly under renovation. The protective shelter has been created at the Peace Square as an "outside laboratory" where selected gravestones have been placed.
Some of the tombstones were buried in the cemetery, others broken or devoid of ornamental detail. After the cleaning and gluing of the damaged components, the protected gravestones will return to the lodging grave adjacent to the cemetery's western, northern and eastern walls.
If necessary, restorers will reconstruct the missing edges of the gravestones and simple architectural forms and assemble new baseboards.
The project "Continuation of the works of revitalizing the historic cemetery located at the Church of Peace in Swidnica" will end in April. Aside from the emphasis put purely on conservation works, it also includes tiding the area around the graves.