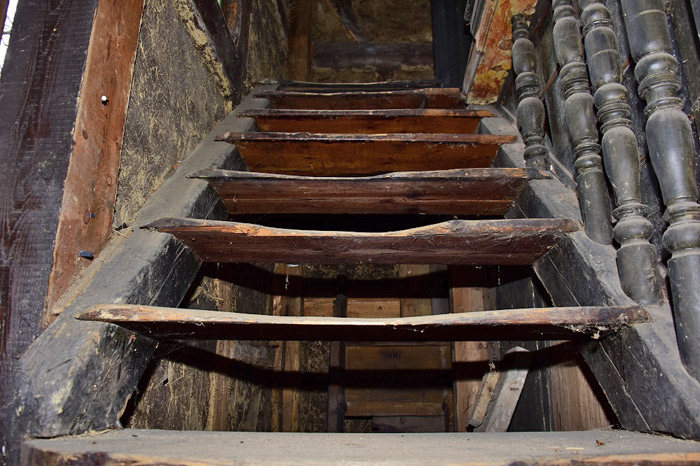 Before our very eyes there is yet another metamorphosis ongoing in another part of the church.
Bishop Waldemar Pytel, the host of the Church of Peace, considers it "a fascinating process comparable to finding or discovering the lost treasure".
The new restoration project, which only recently started (and is a continuation of the previously completed works), is funded under "the call for proposals for additional projects" programme. The corner of the south-west part of the church is the subject of the restoration.
Conservator Ryszard Wojtowicz notes that the state of the area awaiting maintenance, as well as its surrounding parts, is "very bad, even downright alarming".
Below you can see some excerpts of the corner of the south-west part of the church that were photographed before their renovation: