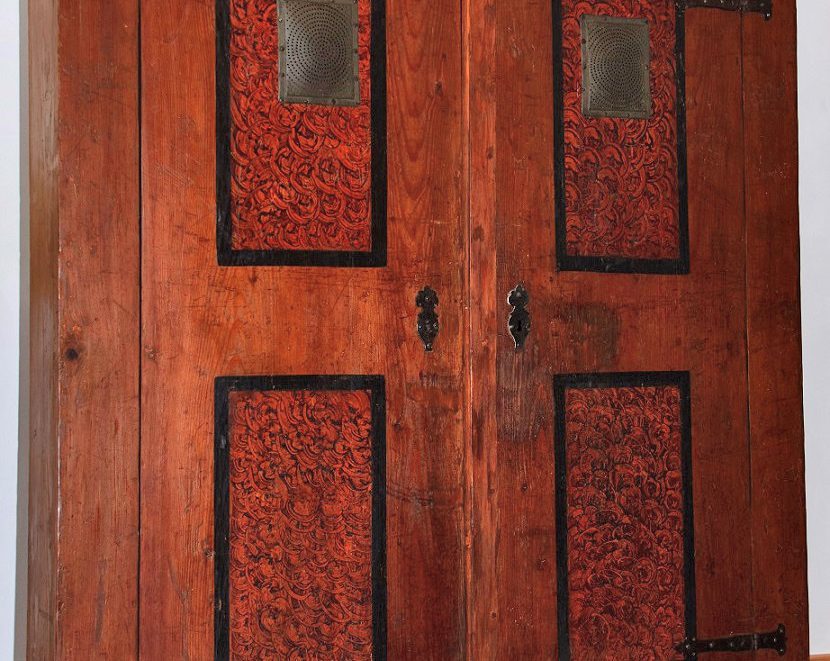 Five cabinets that were previously seen in the Church of Peace have now changed their place and purpose. The move all started with the Norwegian project's conservation works on the first floor of the church.
In the location adjacent to the vestibule of the organ large facade, the wardrobe blocked access to the ceiling and paintings. The black furniture that dates back to 1673 probably belonged to the butchers, who had their seats nearby.
Ryszard Wójtowicz, the conservator for the project, says that he wondered what to do with the wardrobe as it is so huge that it would take up a significant amount of space. When looking for a suitable place for it, he discovered four more wardrobes on the first floor of the south side. They were squeezed between the benches and blended into the church's space – so much so that they were almost unnoticeable.
In the building, which now serves as the Lower Silesian Evangelical Institute, the wardrobes will be used for educational purposes.
The aforementioned wardrobes have already been cleansed and strengthened, while the overpaint was also removed and the missing parts added. Finally, the wardrobes will undergo one last retouch and the whole renovation process is to be completed by the end of January.