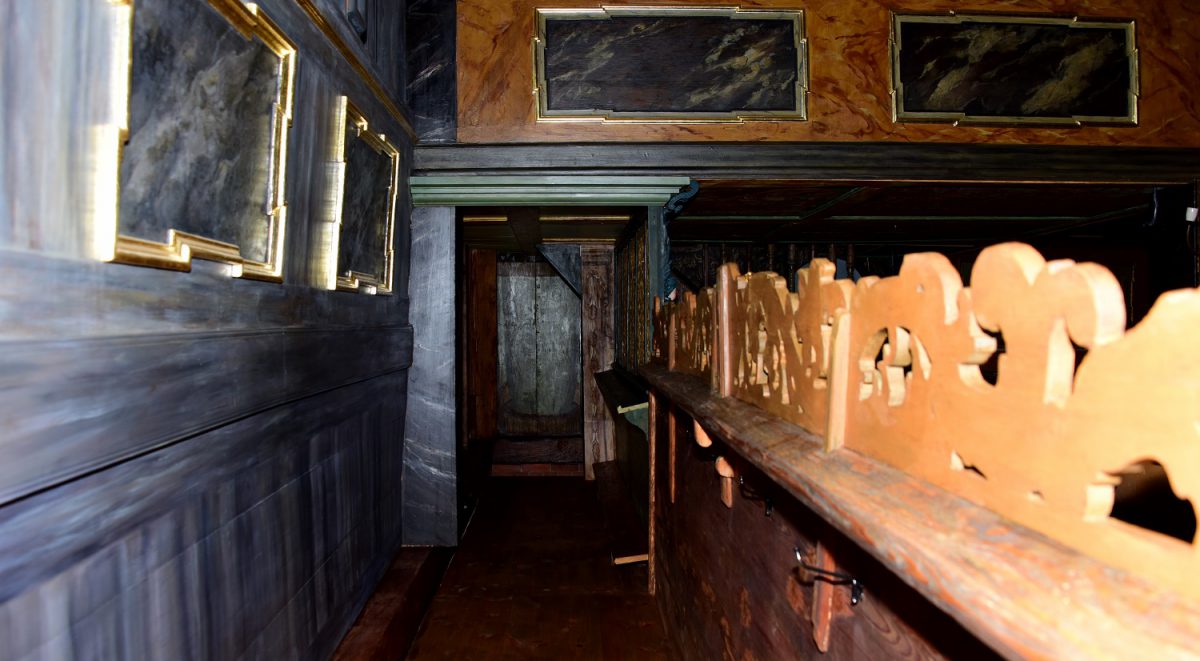 Now it will be safe to enter the emporas as well as the choir, says the conservator Ryszard Wójtowicz. 
His team have conducted renovation works (over a period of a couple of months) in the north-west corner of the Church of Peace (the maintenance and renovation work was carried on its three storeys). These works also included the renovation of stairs and its railings. Now the whole part is safe to sight-see and the stairs are not hazardous to climb on.
These works were in essence a mix of conservation and construction. Many elements were so badly damaged by moisture, insects and fungi, that the easiest way would have been to throw them away. However, in the process of renovating UNESCO heritage sites like the Church of Peace there is no option to take shortcuts by replacing damaged parts for new ones – even if there is still even the slightest possibility that the original piece could be preserved. Therefore we have to do our outmost to renew these original parts – the conservator adds.
On the empora on the second floor the following inscriptions from the seventeenth century were discovered: "Ich bin nicht dem albern in Erkenntniss" and "Ich habe Lust an der Liebe und nicht am Brandopfer."
The first comes from the letter of St Paul to the Corinthians: "ob VND their Alber bin myth reden / So bin ich doch nicht dem alber in erkentnis. Doch ich bin bey euch allenthalben prefer bekand. "(Luther's Bible / 1545) – "But even if I am unskilled in speech, I am not yet so in knowledge; in fact, in every way we have made this evident to you in all things. "
The work was conducted thanks to Norwegian funds, although originally this part was not included in the project. But the hosts managed to save enough for a surplus that was later spent on the renovation of these parts. This complements the earlier work on the Large Organ facade, and on the two music lodges that surround it.